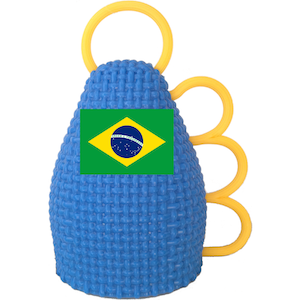 Caxirola Automatic 2014 turns Your device into a caxirola.

The caxirola is a Brazilian percussion instrument consisting of a closed plastic basket with a flat-bottom filled with small synthetic particles.
It was based on the caxixi, and thus it is also an indirectly struck idiophone, sounded by shaking.
The caxirola was created to be the official musical instrument of the 2014 FIFA World Cup in Brazil.

Shake Your device or press the GOAL button and the portable device will play for You the original caxirola sound effect.

Follow with us the match results in real-time by pressing the INFO button.