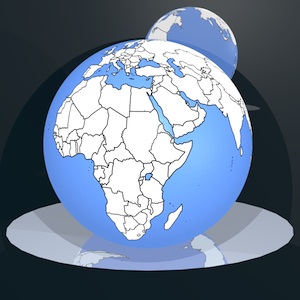 Want to browse the web faster, full-screen?
Want to download and save in your device the desired websites, the documentation, the desired files to visualize them offline or to share them with friends?
Want to browse the web without leaving any trace of your passage? 
Do You need a file manager to manage and organize your files? 
Need you to unpack .zip or .tar archives (sent to You, for example, as email attachments or shared with another app like dropbox) using the "unzip" and "untar" routines and display their content? 

internetManager is the web browser + downloader + file manager +  documents viewer + external hard disk + UNZIP + UNTAR that can perform all these tasks. 
All downloaded files are saved in the local archive of "internetManager" and can then be viewed offline, copied on your Mac or PC, shared with friends or with other apps installed or managed with the file manager of "internetManager".

Supported documents type (viewer): 
- MS Office: word, excel, powerpoint 
- iWork: pages, numbers, keynote 
- PDF 
- RTF 
- TXT 
- ZIP (with files extraction from the ZIP archive) 
- TAR (with files extraction from the TAR archive) 
- All the images formats (as for example jpg, png, gif, bmp, etc…) 
…all the files formats compatibles with Your device 

COPY and PASTE with "internetManager" + "iWord PRO": 
All documents (or a part of interest of the documents) can be copied and pasted in "iWord PRO" ... Edit your PDF, MS Office, iWork documents using "internetManager" + "iWord PRO " 

Web browsing: 
- easy and fast web browsing with full screen visualization of the web pages 
- zoom the web page dragging two fingers on the screen (or with double tap) 
- pan the web page dragging one finger on the screen 
- triple tap to send the web link (the URL) of the displayed web page with an email 

Download: 
- "internetManager" automatically downloads and stores in the archive documents and files
- Parallel download for an unlimited number of files 
- Auto or manual download  

File manager: 
- all the file downloaded and stored in the local archive can be renamed, erased, shared, visualized offline 
- folders explorer and management (organize Your files in the archive using multilevel folders) 
- create new folders and subfolders 
- move files from one folder to another one 
- rename for files and folders 

Unzip feature: 
- Unzip downloaded .ZIP archives 

Untar feature: 
- Untar downloaded .TAR archives 

File sharing: 
- all the files stored into archive can be shared with dropbox or other apps or sent by email

Printing system: 
- AirPrint 

Supported orientations: 
- Portrait 
- Landscape