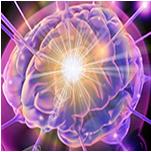 Reflexes is a tool for measuring the status of human reflexes.
The tool analyzes the state of the reflexes of the human body, using three types of tests (COLOR, SOUND, POINT), measuring the response time of the organism.
"Reflexes" provides information on:
- HEALTH STATUS
- RESPONSE TIME MEASURED FROM HUMAN PERCEPTION OF STIMULUS UP TO THE REACTION OF THE ORGANISM
A historical summary diagram of the measures allows the analysis of the body over time and is very suitable for understanding evolution in terms of fatigue / stress of the user.