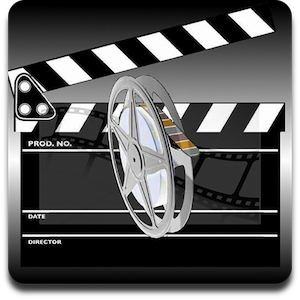 videoManager is a media player (video / audio / films).
With "videoManager" you can:
1) store all your media files on your mobile device
2) displayed at all times your media files, such as during a trip
The software does not need internet connection to work: every media file is stored on the portable device (like an external hard disk, using the technology "iTunes File Sharing" or "Open In") and is read by the software itself.
You can then:
- View your multimedia files, loading them from the archive of "videoManager" (media files are displayed in alphabetical order)
- Save an endless number of media files in the archive of "videoManager" (until the physical memory of the device is ended)
- Manage your media files: rename, delete, share with friends or with other applications
- Import media files from other applications, from email attachments, web (web link) and save them in the device
Using the integrated reader (for video / audio / films) you can:
- View the video / film using portrait or landscape mode (by rotating the device)
- Zoom in on a detail of the video / film with double tap gesture
- Go forward or backward in playback of video / audio / films using the movie position control (You can choose the current desired playback time of the movie)
- Pause your movie
- Use AirPlay to see the movies on a television

Supported formats:
- Video / movie file with extension .mov, .mp4, .mpv, .3gp, .m4v, .avi, etc...
- Stereo audio tracks up to 48 kHz (AAC-LC audio up to 48 kHz, MP3 (MPEG-1 Audio Layer 3) up to 48 kHz supported)

Application type:
- UNIVERSAL APP

With "videoManager" you always have on Your hand all your multimedia files!
---
*** See also: iTunes File Sharing - Help ***
---